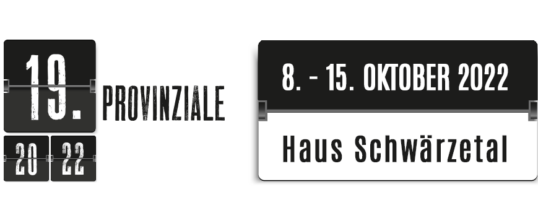 The 19t
h PROVINZIALE will take place from October 8 – 15, 2022 at Haus Schwärzetal.
From now on and until 1 May 2022, we invite filmmakers from all around the world to submit their work to us. We are looking for films that respond to out programmatic line of relating to people's environments, addressing the use of resources and telling stories of coming and going, staying and shaping one's surroundings. Landscapes, regions and places should be seen as players in the game of human life.
A selection team of twelve will review your submissions and compile a festival programme.
Audience prizes are awarded in all four categories – documentary, short documentary, short fiction and animation. The jury special "DER STACHEL" will also be awarded across categories this year.
Prize money totaling €12,000 will be awarded.
Click here to register your film.