BLOCK 2
Saturday, 12. October, 20pm
Anywhere / Irgendwo
Switzerland / 2019 / Documentary / 31 min
OT English / UT German
Mia, a former trapeze artist from Florida, runs a small circus in the German-speaking part of Switzerland with her husband. Despite the hardships of her nomadic life, she trusts in the tradition of the circus trade and passes its heritage on to her daughter. Professional artistic work and family life side by side in a multilingual, international environment make for a very special lifestyle of which we usually only see the other side, that of showbusiness.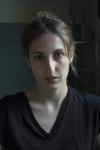 Director: Juliette Menthonnex, Producer: Julien Rouyet - Thera Production ECAL,
Script: Juliette Menthonnex, DoP: Juliette Menthonnex,
Editor: Myriam Rachmuth, Sound: Oliver Rogers, Nadine Häusler, Music: -
Juliette Menthonnex was born in Zurich in 1994. In 2014, after completing a bilingual higher school in Switzerland and Germany, she took part in a cinema programme at Kunsthochschule Lausanne (ECAL), the place where she still lives today.
BLOCK 5
Sunday, 13. October, 20pm
Kursmeldung / Course Report /
Germany / 2017 / Documentary / 29 min
OT German / UT English
Rainer Komers's film takes us into a north German region where waterways, heavy industry, agriculture and leisure industry live next to each other. His essay-like work invites us to see things through the eyes of a ferryman: things that change, things that stay the same, details that strike the eye. A cement plant, sunset, a blacksmith, aphorisms by Sarah Kirsch and more observations add up to make a kaleidoscope-like film, a sensual report from a world of different velocities.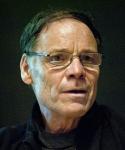 Director: Rainer Komers, Producer: Rainer Komers,
Script: Sarah Kirsch, DoP: Rainer Komers,
Editor: Florian Pawliczek, Sound: Helge Haack, Michel Klöfkorn, Fredo Wulf, Music: ohne
Rainer Komers was born 1944 in Guben. He completed a master's degree in film at Kunstakademie Düsseldorf and lives in Berlin and Mülheim-Ruhr at the moment. Rainer took part in numerous film projects in Alaska, India, Japan and other countries. He won awards in 2001, 2004 and 2018, for instance the ARTE Documentary Film Award.
BLOCK 5
Sunday, 13. October, 20pm
Iceberg Nations / Eisberg Nationen
Spain / 2019 / Documentary / 4 min
OT Spanish / UT German
A practical examination of the concept and meaning of nations.
Director: Fernando Martín Borlán, Producer: Fernando Martín Borlán,
Script: Fernando Martín Borlán, DoP: Fernando Martín Borlán,
Editor: Fernando Martín Borlán, Sound: Victor Ferreiro, Music: Iván Puñal
Fernando Martín Borlán writes about himself: "When I finished my studies, I had the opportunity to work with a great artist, Rubén Martín de Lucas. I was not someone to visit museums or related events, but thanks to the experience of working with an artist, I gained a new perspective. That was the moment when I decided to make films which bring people closer to art."
BLOCK 8
Tuesday, 15. October, 18pm
Aagaswadi / Village In The Sky / Stadt im Himmel
India / 2018 / Documentary / 19 min
OT Marathi / UT English
The village of Aagaswadi, located in Satara, India, is afflicted with droughts which deprive its inhabitants of the water necessary for agriculture and their daily lives. More and more young people are leaving the village in search for a better life in the cities. The inhabitants have different ways of tackling their problems: one of them digs a well himself, others seek to establish economic ties to wind turbine operators. The village is convening.
Director: Ramesh Laxmanrao Holbole, Producer: Film and Television Institute of India,
Script: Ramesh Laxmanrao Holbole, DoP: Anu Shersha,
Editor: Varun Sarasvat, Sound: Nitin R, Music: Nitin R
Ramesh Holbole acquired a master's degree in Maratrhi literature at Fergusson College in Pune and published the Aksharvel literary magazine. Now he is a student of film direction and scriptwriting at the Film & Television Institute of India in his third year.
BLOCK 8
Tuesday, 15. October, 18pm
Mugalim / Teacher / Lehrer
Kyrgyzstan / 2018 / Documentary / 24 min
OT Kyrgyz / UT English
Toktozhuma Stakhanov, a village teacher, repairs the stove in the classroom and prepares his horse to ride out and tell his pupils that school is recommencing. He has come to the Kirghizian province from the city. Now he commits all his power to organising classes for the 16 children from the villages of Ken-Suu and Ornok. "Education is the prerequisite for a dignified society," he says, calmly accepting the deprivations of winter. We see his commitment echoed in the eagerness of the children as they take part in his writing and arithmetic exercises.
Director: Ibadylla Adjibaev, Producer: Ibadylla Adjibaev,
Script: Ibadylla Adjibaev, DoP: Amanbek Azhymat,
Editor: Amanbek Azhymat, Sound: Alymbek Tursunbaev, Music: -
Ibadylla Adjibaev was born in Sulukta, Koltso Station, on 17 February 1960. In 1977 he graduated from the secondary school, named after Yury Gagarin, in the village of Lyailyak in Isfana. From 1978 to 1980 he served in the Soviet army (Group of Soviet Forces in Germany).
BLOCK 8
Tuesday, 15. October, 18pm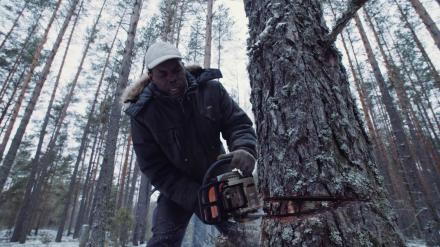 Территория успеха / Russian dreamer
Russian Federation / 2018 / Documentary / 38 min
OT Russian / UT English
Every year, the 'model' farmer and enthusiastic Russian patriot Francois Tulikunkiko tries to make ends meet and find an answer to the crucial question: Why do people in the Russian countryside live in such poverty when their country is so rich? It's a story about life in the Russian province full of irony, and Francois is a dreamer with high hopes who hits on obstacles everywhere, from habitual indifference to ubiquitous corruption.
Director: Dmitri Vologdin, Producer: Vlad Ketkovich,
Script: Dmitri Vologdin & Ilya Zverev, DoP: Ilea Zverev,
Editor: Ella Livshic, Sound: Vladimir Nesgovorov, Music: Alex Karpov
Dmitri Vologdin was born in Sewerodwinsk on 9 September 1988. In 2013 he graduated in film and TV direction from the State University of Cinema and TV in Saint Petersburg. He has also studied at Krzysztof Zanussi's cinema school in Warsaw. Dmitri took part in the Masterschool Documentary Campus 2017.
BLOCK 10
Wednesday, 16. October, 18pm
Reqsi Beray Marg / A Dance for Death / Ein Tanz für den Tod
Iran / 2019 / Documentary / 25 min
OT Kurdish / UT English
There is a dance in Kurdistan which is performed at mourning ceremonies, but for almost 50 years, the tradition has ceased to be practiced in much of Kurdistan. Ali, a Kurdish dance master, wants to perform the dance for his friend who lost his life in the war in Sanandaj in 1980. In order to do so, he has to relearn from the old tradition.
Director: Zanyar Azizi, Producer: Zanyar Azizi,
Script: Zanyar Azizi, DoP: Vahid Biuote,
Editor: Zanyar Azizi, Sound: Nadr Taj Abadi, Music: Dervish Ali
Zanyar Azizi achieved a diploma at the department of theatre, drama and photography at Iran Azad Institute. In addition, he completed a course in film direction at Master Masoud Kimiaie Institute during which seven films were created. They were prepared, written and produced entirely by Zanyar.