SHORT FILMs not only for KIDS 2019


SAT 19. OCT / 10.30 AM / HALL/ EINTRITT FREI

PROVINZIALE as a guest of the weekly Saturday morning show 'Guten Morgen Eberswalde' with an entertaining film programme for young and adult film fans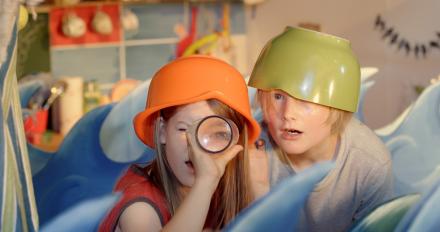 Ich sehe was, was du nicht siehst / I spy with my little eye /
Germany / 2017 / undefined / 9 min
OT German / UT -
Fanciful Mia talks Ingo, a shy boy, into playing I spy with my little eye in the kitchen. The game soon breaks up reality in their eat-in kitchen, blurring the lines between different worlds in a wild marine-adventure animation mix.
Director: Alexandra Nebel, Producer: flussaufwärts film ost, Alexandra Nebel,
Script: Alexandra Nebel, DoP: Anna Raettig, Alexandra Nebel,
Editor: Kevin Steiner, Sound: Martin Hertel, Music: Hüseyin Köroglu, Besidos
Alexandra Nebel, born 1972, studied film direction at FH Hannover. Since then, she has been working as a director, writer and photographer. She has made numerous short films and created works of visual art. In 2009, she founded the film production firm flussaufwärts film together with cinematographer Anna Raettig.
Julot / Marbles / Murmeln
Israel / 2017 / undefined / 3 min
OT ohne Di / UT -
A game of marbles launches an imaginative and fascinating journey which sheds a completely fresh light on initially familiar surroundings.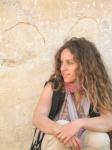 Director: Maya Tiberman, Producer: Maya Tiberman, Bezalel Academy Jerusalem, Visual Communication Department,
Script: Maya Tiberman, DoP: Gal Eshel, Maya Tiberman,
Editor: Maya Tiberman, Sound: Mika Shefer, Dudush Klemes, Music: Yonatan Avishai
Maya was born in Jerusalem in 1980. She studied visual communication at Bezalel Academy of Art and Design in Jerusalem and at the Ecole Nationale Supérieure des Arts Décoratifs (Ensad) in Paris.
Au Bout du Monde / At the Ends of the Earth / Am Ende der Welt
France / 2017 / undefined / 8 min
OT ohne Di / UT -
Some very ordinary people living in very unordinary circumstances on top of a mountain.
Director: Konstantin Bronzit, Producer: Patrick Eveno, Jacques Remy Girerd,
Script: Konstantin Bronzit, DoP: Patrick Taallaron,
Editor: Herve Guichard, Sound: Loic Burkhardt, Music: -
Konstantin Bronzit was born 1965 in St. Petersburg where he also graduated from Art School of Design. Since then, he has been working as an animator and director for various film agencies.
Nieuw / New / Nieu
Netherlands / 2017 / undefined / 19 min
OT Swahili / UT -
To be the 'new one' at school is a frightening experience to every kid. But when you come from a different country and don't speak a single word of Dutch, it can be really terrifying.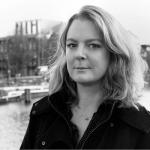 Director: Eefje Blankevoort, Producer: Iris Lammertsma, Boudewijn Koole,
Script: Eefje Blankevoort, DoP: Eefje Blankevoort, Ton Peters,
Editor: Tim Roza, Sound: Mark Glynne, Hein Verhoeven, Music: Alex Simu, George Dumitriu
Eefje Blankevoort studied history with a minor in political studies at Amsterdam university. Already during her studies, she was a co-founder of Arnold van Bruggen's journalistic production firm Prospektor. From 2002 to 2006, she travelled to Iran regularly in order to do research for her thesis.
Planet Willi
Germany / 2017 / undefined / 9 min
OT German / UT -
Willi is a very special child because he comes from a different planet. But he gets used to life on earth quickly. Willi loves life, and life loves Willi.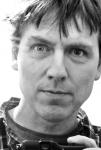 Director: Sören Wendt, Nina Takata, Sebastian Rau, Producer: Foto/Filmdesign & Animation Sören Wendt,
Script: Sören Wendt, Vorlage: Birte Müller, DoP: Sören Wendt,
Editor: Sören Wendt, Sound: -, Music: Nils Kacirek
Sören Wendt studied photograpjhy and film at FH-Design in Bielefeld. After working as a puppet animator for various TV productions for two years, he founded the Trikk17 animation studio in Hamburg in 2001, where he is managing director, film director and producer. He has overseen the production of numerous short films, music videos, commercials and TV spots.
Cat Lake City /
Germany / 2018 / undefined / 6 min
OT ohne Di / UT -
Percy Cat is looking forward to a relaxing day in CAT LAKE CITY, the feline holiday paradise. But the place is not as he expected. Not even the spot of light on his towel is as safe as he thought...
Director: Antje Heyn/ Alexander Isert, Ted Newiss, Johanna Hochholzer, Producer: Danilo Grimm,
Script: Antje Heyn, DoP: -,
Editor: -, Sound: Sebastian Reuter, Music: Peer Kleinschmidt
Antje Heyn is an animation director and illustrator based in Berlin. Her work is inspired by her daily observations of urban life and culture as well as nature and animals. Besides creating characters and making them come to life, which is very important to her, she teaches animation at universities and art academies and runs the Protoplanet studio