BLOCK 1 / Eröffnungsabend
Saturday, 10. October, 18pm
Landretter / All for the Countryside /
Germany, Österreich / 2019 / Documentary / 84 min
OT German / UT English
A mayor is struggling to keep the last local school open. A farmer goes to Brussels to campaign against the increasing concentration of farmland. An astronomer and a restaurant owner try to turn the darkness of the nightly sky into something beneficial for their village. All four protagonists, through their commitment, represent the challenges of living in the rural areas of Europe. A film about passion, courage and the love of rural life.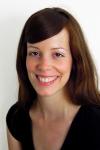 Director: Gesa Hollerbach, Producer: Erik Winker und Martin Roelly,
Script: Gesa Hollerbach, DoP: Jennifer Günther,
Editor: Carina Mergens, Sound: Johannes Winkler, Music: Johannes Winkler
Gesa Hollerbach, born in 1977, lives with her family in Cologne. She studied Communication Design at Fachhochschule Düsseldorf and graduated with the documentary "Etwas für lange Zeit". From 2007 to 2011 she did postgraduate studies at Cologne Media Art Academy. Her graduation film, "Die Mühen der Ebene", was brought to the big screen in 2012. Gesa has contributed to several feature-length documentaries both for cinema and TV as an editing and production assistant. Since 2006, she has been working as a freelance author, director and film editor.
BLOCK 3
Sunday, 11. October, 18pm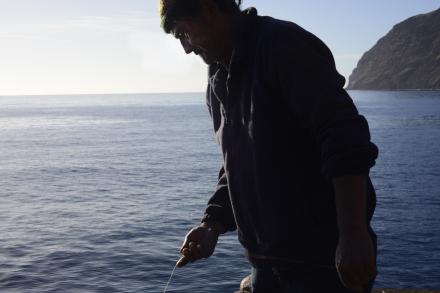 INSULAIRE / Islander / Inselbewohner
Switzerland, Switzerland / 2018 / Documentary / 90 min
OT Spanish / UT German
In 1877, the Swiss aristocrat Alfred von Rodt became governor of the Chilean Isla Más a Tierra, which gave birth to the legend of Robinson Crusoe. With utopian enthusiasm, he attempted to install a small and ideal kingdom on his barren island. Today's inhabitants, some of which are direct descendants of the king, live their lives between political autonomy and the complexity of a globalised world.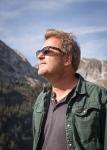 Director: Stéphane Goël, Producer: Stéphane Goël,
Script: Stéphane Goël, DoP: Joakim CHARDONNENS,
Editor: Nicolas HISLAIRE, Sound: Carlos IBAÑEZ DIAZ, Music: SARA OSWALD
Stéphane Goël was born in 1965 in Lausanne, Switzerland. He has worked as an editor and independent director since 1985 and lived in New York between 1987 and 1993. Stéphane studied documentary with John Reilly and Julie Gustafson at Global Village Experimental Center and works with several artists and filmmakers like Nam June Paik, Alexander Hahn, Shigeko Kubota. He has been directing several artistic and experimental videos before moving on to full-fledged documentaries.
BLOCK 8
Tuesday, 13. October, 20pm
An der Bruchkante - Imker in Mecklenburg / On the Fault-Line – Beekeepers in Mecklenburg /
Germany / 2019 / Documentary / 129 min
OT German / UT -
The Mecklenburg countryside has been turned upside down several times during the 20th century, but that didn't put off the honeybees. They swarm out year after year to collect their yield. Still, beekeeping, one of the core techniques of subsistence farming, is under threat from environmental change and the suffocating power of market economy. The film uses rehearsal scenes from Heiner Müller's "Die Umsiedlerin" to create a polyphonic outlook on landscape and land use.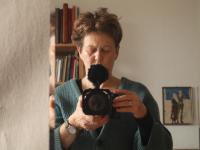 Director: Anne Andersen, Producer: Anne Andersen,
Script: Anne Andersen, DoP: Börres Weiffenbach, Bernd Meiners, Anne Andersen,
Editor: Anne Andersen, Jessica Ehlebracht (Feinschnitt), Sound: Mike Schmidt, Florian Lampersberger, Anne Andersen, Music: Britta Stützer, Adam Pultz Melbye
Anne Andersen grew up on a farm in Angeln near Flensburg. She graduated in Theatre Studies from Gießen and in Visual Communication from Hamburg University of Visual Arts, where she attended Rüdiger Neumann's film class. Her artistic work has been interspersed with frequent excursions into farming and teaching. Since 1996, she has been a freelance filmmaker, cinematographer and producer. Anne lives and works in Ludwigslust.
BLOCK 9
Wednesday, 14. October, 18pm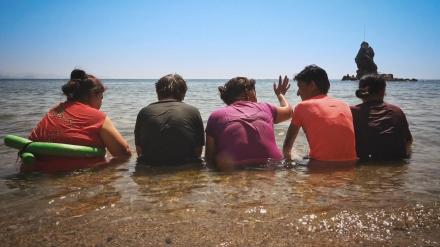 QUEEN LEAR / / Königin Lear
Turkey / 2020 / Documentary / 84 min
OT Turkish / UT English
Almost twenty years ago, some women from rural southern Turkey founded a theatre group. They acted out their own life stories in the village, and playing changed their lives. Now they have taken to the road with an adaptation of Shakespeare's King Lear, travelling the dusty roads to foreign villages and inviting the people there to see them play. A film about what can be achieved with the simplest of means.
Director: Pelin Esmer, Producer: Dilde Mihaili,
Script: Pelin Esmer, DoP: MORTEZA ATABAKI, PELIN ESMER,
Editor: PELIN ESMER, EREN AKSU, Sound: HÜSEYİN CAN EROL, Music: BARIŞ DİRİ
Pelin Esmer, writer and director of both fiction and documentary films studied sociology and afterwards moved on to cinema. She established her film company Sinefilm and since 2001 she has made her independent films The Collector, The Play, 10 to 11, Watchtower, Something Useful and Queen Lear.
BLOCK 11
Thursday, 15. October, 18pm
690 Vopnafjörður /
Iceland / 2017 / Documentary / 57 min
OT Icelandic / UT English
The 645 inhabitants of Vopnafjörður have to work hard every day to survive in their village by the fjord. They are struggling with population decline, are entangled in the turbulences of industrialisation and feel the confinedness of their village but also the richness of their local ties and the beauty of the land. An analytically enlightening and sympathetic portrait of a remote human settlement.
Director: Karna Sigurðardóttir, Producer: Karna Sigurðardóttir,
Script: Karna Sigurðardóttir, DoP: Sebastian Ziegler,
Editor: Kristján Loðmfjörð, Sound: Kjartan Kjartansson, Music: Þórunn Gréta Sigurðardóttir
Karna Sigurdardottir is a director and producer born in Iceland. She graduated from Victoria University in New Zealand with BDes (Honors) in Industrial Design with a focus on dramaturgy in film and theater. Karna has worked as a documentary director and producer since 2009, is a mentor at Iceland Academy of the Arts and works as a cultural manager in East Iceland.
BLOCK 12
Thursday, 15. October, 20pm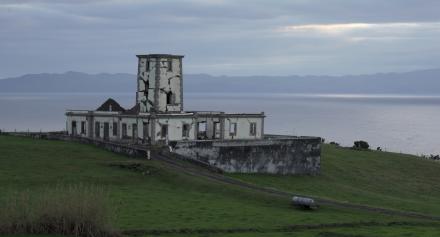 Rising of the setting sun / Rising of the Setting Sun / Aufgang der Abendsonne
Italy / 2019 / Documentary / 52 min
OT Portuguese / UT German
A small Portuguese island in the middle of the Atlantic keeps throwing its inhabitants back to a natural life between the sea and a continually threatening volcano. But dwindling fisheries and plastic waste in the stomachs of seabirds show that the island is part of a bigger world and affected by its rapid changes. Juli Hössle has engaged in talks with the islanders and, from the results, made a collage that reflects our present which leaves its marks even on this most secluded of places.
Director: Julie Hössle, Producer: Heidi Gronauer, Lorenzo Paccagnella,
Script: Julie Hössle, DoP: Andrea Bertoldi,
Editor: Claudia Gerstl, Sound: Benedikt Mühle, Music: --
Julie Hössle, born and raised in Munich, studied Cultural Anthropology and Education Science at the LMU Munich. After being a guest student in the department Film and Television Documentary at the HFF Munich, she is currently finishing her studies in Directing and Project development at the ZeLIG School for Documentary.
BLOCK 13
Friday, 16. October, 18pm
Kombinat /
Switzerland, DE / 2020 / Documentary / 76 min
OT Russian / UT English
Magnitogorsk, in the heart of Russia, depends on its steel industry. For any young family, life in the town is inevitably connected with the "Kombinat", which is their employer, leisure provider and major environmental factor at the same time. The range of life plans that thrive in this place is reflected in the lives of the three protagonists: work and dances, pride and doubts, worries about a child fallen ill, plans to relocate and also open discussions on whether the town really is the best place for living. The film gives a great insight into present Russia beyond ideological platitudes.
Director: Gabriel Tejedor, Producer: Xavier Derigo,
Script: Gabriel Tejedor, DoP: Camille Cottagnoud,
Editor: Christine Hoffet, Sound: NA, Music: Julien Painot
Gabriel Tejedor (1978, CH) works as a director and journalist. Mainly focused on social transitions and utopias in Russia and ex-soviet republics, he investigates the links between the inhabitants and their history as well as their relationship to authority. Gabriel directed La Trace in 2014, about the inhabitants of the Kolyma region, then Mayskaya str.(2017) about the dilemmas of a 18 year old belarusian citizen voting for the first time. The latter received a special mention at Visions du réel festival and was screened in IDFA and many other festivals.
BLOCK 14
Friday, 16. October, 20pm
Noci sonanti / / Siddhartha
Italy / 2019 / Documentary / 78 min
OT Italian / UT English
In the nineteen-eighties, Fabrizio moved into an old farmhouse and started to grow his own food. Thirty years later, he shares this lifestyle with his nine-year-old son Siddharta, who lives an untethered and largely unpatronised life. His father teaches him but doesn't shield him from his environment. A fascinating study on the possibility of growing up in freedom.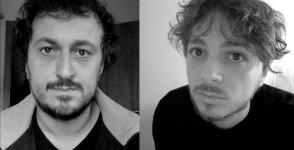 Director: Damiano Giacomelli, Lorenzo Raponi, Producer: Officine Mattòli Produzioni,
Script: Damiano Giacomelli and Lorenzo Raponi, DoP: Damiano Giacomelli, Lorenzo Raponi,
Editor: Aline Hervé, Enrico Giovannone, Sound: Damiano Giacomelli, Lorenzo Raponi, Music: No score
Damiano Giacomelli is a screenwriter and director born in 1983, in Tolentino, Italy. Lorenzo Raponi is filmmaker born in 1986 in Tolentino, Italy.