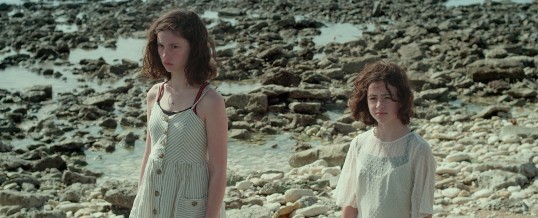 LAUDATION – Provinziale
All in all, we were impressed with the quality of the films in our selection. A lot of them had capable directors, good soundtracks, showed great pictures and were well edited. Not just a single one but many impressed us. We would like to pay special tribute to three of them.
Honorary mention
LUGAR ALGUM – NO PLACE
Gabriel Amaral, Brazil 2019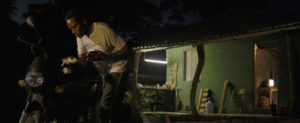 Nego has spent his whole life on the cocoa farm. When Rafa, his white supervisor, wants to sell it off, his ambition of once having his own piece of land to attend to bursts in pieces. Unlike his ancestors, Nego is unwilling to have himself sold as part of the deal, but he pays by losing his homeland and lifelong dream. No Place brings us closer to a world which is still shaped by a late form of colonialism more than some of us are willing to admit.
Against the backdrop of a lush green rainforest, director Gabriel Amaral has staged a poignant drama of black versus white which skilfully relates to the biographies of two men – a genre picture with subtle hints at racism and a modern form of slavery.
Honorary mention
SELKINCHEK – THE SWING
Samara Sagynbaeva, Kyrgyzstan 2019
While the daughter of the family leaves Kyrgyzstan to pursue happiness and wealth abroad, Samara Sagynbaeva's film The Swing does not tell her story but that of the people left behind. There is the little girl who grows up in poor conditions with her grandparents, and there is the grandfather, a stoker running out of coal, played outstandingly well by Zhyrgalbai Torogeldiev. In a family drama, the grandfather sees himself pitched against a society full of reservation, and the calm composition of pictures perfectly fits the actor's playing. His character mirrors the contradictions of a torn-up and corrupted country where an old man has to decide whether his own family or a whole classroom are to freeze.
Short Documentary award winner
MASSACRE
Maïté Sonnet, France 2020
Those two sisters' native island could be a paradise if it wasn't for the hordes of tourists, the dead birds and the toxic seaweed on the beach. Their mother is a cleaning lady for the rich who come on weekends and holidays. The girls would like to be more than that but not elsewhere. With their relocation approaching, they have to face up to being expulsed from their paradise, which unleashes a sinister form of energy in them. Like two evil and cold-hearted angels, they seem to be girded with ever-growing mischief. Confronted with a world where everybody else seems to be an intruder, they start to cut themselves off. Massacre is a convincing psychological thriller with a political and environmental note and a propensity for the experimental form. Using sarcasm and the occasional bout of overstatement, director Maïté Sonnet points out the toxic consequences of people being displaced.
Share