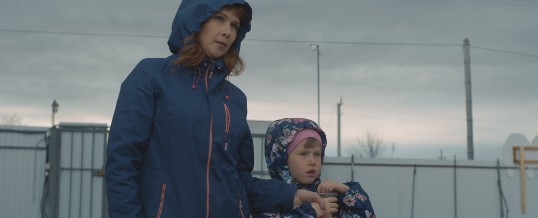 LAUDATION – Provinziale
All in all, we were impressed with the quality of the films in our selection. A lot of them had capable directors, good soundtracks, showed great pictures and were well edited. Not just a single one but many impressed us. We would like to pay special tribute to three of them.
Honorary mention
WALDSTÜCK
Hannes Schilling, D, 2019
Waldstück takes us to a seemingly unremarkable place in the Oderbruch region, on a search for traces and into one of the darkest chapters of German history.
Time witnesses, relic hunters, archaeologists and monument conservators reveal what lies just beneath the surface.
In black and white, tranquil pictures of dug-out relics and spoken diary entries depicting life in a secret Nazi labour camp expose different ways of coping with the past and remind us of a culture of remembrance which is slowly fading away.
Where nature covers the traces of human history with just a thin layer, Waldstück goes that crucial bit deeper to unearth future issues of a ubiquitous kind.
Who is to decide on good and evil, on necessity, and who defines the inside and outside of a camp when natural resources and habitats dwindle, climate disasters are on the rise and everybody is talking about system relevance?
To us, Waldstück is not a thorn in the flesh but a contender for this year's Stachel award.
Honorary mention
MASSACRE
Maïté Sonnet, France 2020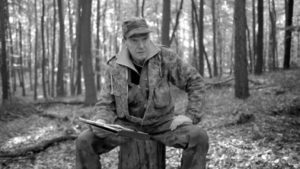 A film that invites hot-blooded debate and gives us chills at the same time.
Its protagonists on their small French island start out soft footed and sweet but then send us away with a bitter aftertaste.
In artful exaggeration, the film shows the dark sides of sun seeking tourism, where one person's indulgence first nourishes, then destroys other people's daily lives. The steps two young sisters are willing to take in order to defend their beloved home island against tourism's appropriation and their own displacement are both shockingly simple and radical.
Massacre is a film like a toxic cocktail that gives a pain in the stomach and sticks in the memory for a long time. It deserves a nomination for this year's Stachel award.
Award winner – "THE PRICKLE"
KOMBINAT
Gabriel Tejedor, CH/ D, 2020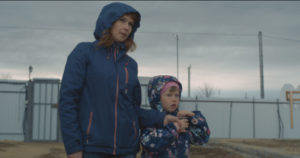 The steely presence of the Kombinat does not only shape but determines the lives of people in Magnitogorsk in the heart of Russia.
For generations, the giant steel plant has given the beat for all facets and walks of life. It unites people in their daily grind, gives shape to their leisure time and festivities, sets the standards, breaks records and environmental law, wins awards and takes its toll on health, human lives and the environment. It both secures and destroys the livelihoods of the people who commit themselves to it with pride and a growing sentiment of dislike.
But at the end of the day, when faced with the uncertainties of a better and cleaner future far away from one's community and home region, even an affliction can be the lesser evil if it's familiar.
The Kombinat is no relic from long-forgotten days and is not just at the heart of Russia. It stands for the contradiction of our time, driven to absurdity, where people, against their better judgment, bow to the pressure of industrialisation and live with the disastrous human and ecological consequences in their pursuit of the stimuli and amenities of what they perceive as progress.
This is a film which, like no other, brings home the increasing complexity and absurdity of being human in an age like ours and in the context of sustainable development.
A film that doesn't offer solutions but painful insights into ourselves and lots of potential for productive discussion.
A film whose subtle vivacity incites us to leave the fold and become creative, self-determined and daring.
And to go our own way towards a future worth living for everyone.
Share