Opening Film Documentary
Saturday, 1. October, 19pm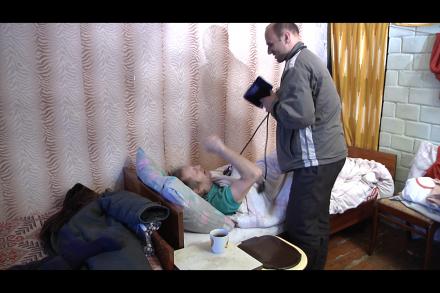 Hosci / Guests / Gäste
Poland, Belarus / 2015 / Documentary / 61 min
OT Belarusian / UT English
Compassion seems to be a near-forgotten word today. How can it be elicited? Alyaksei Shchadrou is barely more than a youngster yet looks back on an eventful life. As an orphan, he travelled as far as Italy, later on served some time in jail, then worked as a paramedic. It was then that he saw how homeless people without health insurance, having been admitted at first, were thrown off the ambulance on the quiet. At the time that this film was shot, Alyaksei had come to rely mostly on Mother Teresa and her Missionaries of Charity for guidance in life. He's running a shelter for the poorest of the poor in a Belorussian village, giving them bed and board, some clothes, access to basic medical aid and identity papers, so they can return to living as legal citizens. A pilgrimage to Italy brings him back to the roots of his religion, while his activities in Belarus are deemed illegal and fought by the authorities. The film shows how intimate, cheerful, serene and austere a life close to the edge can be.
Director: Andrei Kutsila, Producer: BELSAT TV (TVP S.A.),
Script: Andrei Kutsila, Raisa Hrybianiuk, DoP: Andrei Kutsila,
Editor: Andrei Kutsila, Sound: Jaraslaw Shpak, Music: N/A
Andrei Kutsila was born in 1983 in Baranovichi, Belarus. In 2007 he earned a degree in journalism from the Belarusian State University. In 2009 he finished the Belarusian State Academy of Arts. Currently he works as a freelancer for studios and TV.
Long Documentary 2
Sunday, 2. October, 18pm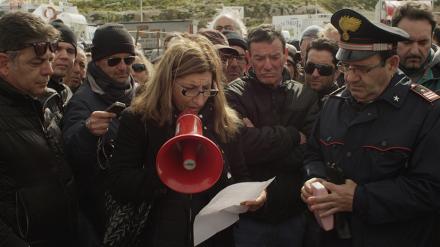 Lampedusa in Winter / Lampedusa im Winter
Austria, Italy, Switzerland / 2015 / Documentary / 93 min
OT Italian / UT English
After the tragedies of the autumn, winter has set in on the "refugee island" of Lampedusa. Tourists have left, the last remaining refugees are fighting to be taken to the mainland. A ferry accident which cuts the island off spoils their hopes. Struggling for a better connection with the mainland, local fishermen occupy the port. Their blockade leads to a complete cutoff in supplies. The film shows how the small island is burdened with a variety of small and bigger problems, apart from the obvious issues of migration, while it also reveals the residents' basic attitude of solidarity towards the refugees. The islanders, after all, feel victimised by the same political cynism as the refugees.
Director: Jakob Brossmann, Producer: Jakob Brossmann,
Script: Jakob Brossmann, DoP: Serafin Spitzer, Christian Flatzek,
Editor: Nela Märki, Sound: Max Liebich, Music: N/A
Jakob Brossmann, born 1986 in Vienna, Austria. He is director, stage designer and artist. 2006 – 2012 he studied "art of film and stage" at Universität für angewandte Kunst Wien (Vienna) in the class of Prof. Bernhard Kleber.
Long Documentary 3
Monday, 3. October, 16pm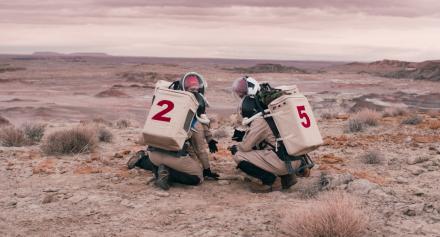 Above and Below / Oberhalb und Unterhalb
Germany, Switzerland / 2015 / Documentary / 118 min
OT English / UT German
"We can't maintain the old course, it's time for a turn." Above and Below is a rough rollercoaster ride and a wrestle with crocodiles in a world full of challenge and beauty. Rick and Cindy, born survivors, live in the sewers deep below the sparkling streets of Las Vegas; Dave occupies a deserted bunker in a dried-up nether land; April is on a mission to Mars in the rocky deserts of Utah. Flung into unknown worlds, we encounter souls more akin to our own ones than we would have suspected. Nicolas Steiner's film "Battle of the Queens" won the International Documentary Competition at the 8th PROVINZIALE in 2011. His new long, but never too long, documentary is an extraordinary composition in every respect: aggressive music, astonishing imagery, magnificent lighting, great sounds. In addition, he finds a remarkable way of approaching his protagonists, even though they have retired from the world.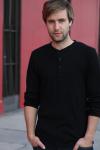 Director: Nicolas Steiner, Producer: Brigitte Hofer, Cornelia Seitler, Helge Albers, Nicolas Steiner,
Script: Nicolas Steiner, DoP: Markus Nestroy,
Editor: Kaya Inan, Sound: Tobias Koch, Music: Paradox Paradise, Jan Miserre, John Gürtler
Nicolas Steiner was born 1984 in Switzerland. In 2005/06 he attended the European Film College in Denmark, afther which he took up a one-year programme in ethnology and film science at Zurich University. Since 2007 he has been studying film direction at Filmakademie Baden-Württemberg in Ludwigsburg. Above and Below is his diploma project as a director.
Long Documentary 4
Monday, 3. October, 20pm
Linefork
United States, United States / 2016 / Documentary / 98 min
OT English / UT English
Lee Sexton is an 88-year-old banjo player from Kentucky and a living legend. A retired coal miner, his unique banjo playing has been shaped by injuries sustained at work and on the farm. In order to keep tradition alive, he teaches young people who sometimes have trouble picking up their master's 'organically grown' music. When the opportunity arises at a square dance party or a festival, Lee still performs on stage. Together with his wife, Opal Sexton, he farms a small piece of land by the Linefork Creek. Both suffer from health problems associated with aging, but someone has to drive the car and feed the animals. Old-time country music and the modern American lifestyle form an unconventional mélange in this account of their lives today. The film was made over a period of three years and offers no easy answer as to whether Lee and Opal are mere relics from the past or if they serve as models for the next generation to reinvent a vanishing tradition in eastern Kentucky.
Director: Jeff Silva, Vic Rawlings, Producer: Jeff Silva, Vic Rawlings,
Script: Jeff Silva, Vic Rawlings, DoP: Jeff Silva, Vic Rawlings,
Editor: Jeff Silva, Vic Rawlings, Sound: Ernst Karel, Music: Lee Sexton
Jeff Silva is an American filmmaker, teacher and film programmer based in France. A long-time affiliate of the Sensory Ethnography Lab at Harvard University, Jeff helped develop the curriculum and methodology of the program while a teaching fellow aside founder and director Lucien Taylor. Vic Rawlings bought his first motion picture camera in 2012 to begin work on Linefork as Co-Director/ Cinematographer/ Editor. He is a musician and freelance teacher who tours internationally. He has contributed music to film, theater, and television soundtracks. Rawlings is also active as an electro-acoustic musician and sound installation artist.
Long Documentary 5
Tuesday, 4. October, 18pm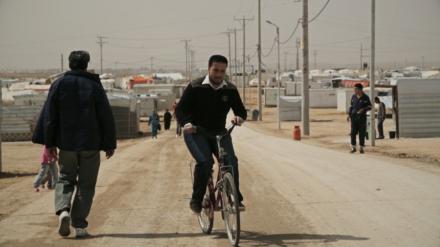 District Zero
Spain / 2015 / Documentary / 67 min
OT Arabic / UT English
The makers of "District Zero" have chosen to show not only memories from back home, but also the reality of a refugee camp. Maamun, the film's protagonist, lives in Zaatari Camp in Jordan, one of the largest refugee camps in the world. He's lucky to be one of the few to own a small shop, located in one of the many white containers right in the high street. There he sells and repairs smartphones. Memory cards are of vital importance to his customers because they contain photographs from back home, which Maamun recovers or, presenting his latest offer, prints on paper. The film shows how important smartphones are to the refugees, not only as a means of communication but also to preserve their memories. We see how a photo print-out can help to maintain a person's identity and self-confidence.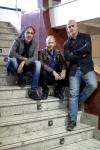 Director: Pablo Iraburu, Jorge Fernández Mayoral, Pablo Tosco, Producer: Itziar García Zubiri, Oxfam & Echo,
Script: Pablo Iraburu, DoP: Pablo Tosco, Jorge Fernández Mayoral,
Editor: Jorge Fernández Mayoral, Miguel García, Sound: Miguel García, Music: Alia Vox, Mikel Salas
Pablo Iraburu (Spain 02/22/69) Founder and CEO of Arena Comunicación Audiovisual. He has devoted over 20 years to the production of documentaries. He has directed successful documentaries such as: "NomadakTx", "Pura Vida" and, the last, "Walls". Jorge Fernandéz (Spain) Director and editor, has worked on: "Nömadak Tx", "To Shoot an Elephant", "What about Columbus," "Piztera" and "Se llevaroon todo" Recently, subdirector in "Yasuni, genocidio en la selva" and "Amazonas clandestino" for Discovery Max. Pablo Tosco (Spain) Photojournalist and filmmaker, since 2004 he works with Intermón Oxfam making the documentation for cooperation projects, development and humanitarian action in Africa, Latin America and Asia. He has published photographic and audiovisual stories in El Pais, El Mundo, La Vanguardia, BBC, TVE, Al Jazeera, The Guardian and Washington Post, among others.
Long Documentary 6
Wednesday, 5. October, 18pm
Wo das Gras am höchsten wächst / Where The Gras Grows Highest /
Germany, Mongolia / 2016 / Documentary / 51 min
OT Mongolian / UT English
"My cattle fead on grass only, not garbage." Watching Begszuren's seven animals browse the sloped meadows below Gandan Monastery amidst heaps of rubbish, you would think he is right to be worried. But the former librarian who has become a passionate cattle breeder laughs and says the cows pick the vegetables and are even able to open plastic wrappings. Begszuren lives in Ulan Bator, or, to be more precise, in a yurt district on its fringes. He's worried about the lack of space there. The government wants to forbid him to keep animals, although they make for his sole income. Dalai lives with his family in Bayangol Sum. They have been nomadic livestock breeders for 25 years. But as the work is so hard, his son dreams of Ulan Bator, the city that has shattered many a dream already. How do traditional nomadic ways of living integrate with a modern metropolis with millions of inhabitants? More and more Mongolian people are giving up their nomadic lives and move to the city. Given this urge to be part of the modern age, how much of their traditions will be preserved?
Director: Philip Hallay, Producer: Philip Hallay, FH Dortmund,
Script: Philip Hallay, Christian Spieß, DoP: Philip Hallay,
Editor: Philip Hallay, Christian Spieß, Sound: Christian Spieß, Music: N/A
Philip Hallay is a documentary filmmaker and image designer. A master's student of film at Dortmund University of Applied sciences, he works on TV productions and his own projects simultaneously.
Long Documentary 7
Wednesday, 5. October, 20pm
Onder de Oppervlakte / Below the Surface / Unter der Oberfläche
Netherlands, Belgium / 2015 / Documentary / 92 min
OT Dutch / UT English
The Dutch province of Zeeland is located around the Western Scheldt, a waterway leading to the Belgian port of Antwerp. In order to clear the path for large container ships, the riverbed has to be made deeper and wider. An agreement extensively negotiated between the Belgian and Dutch governments stipulates the Netherlands' obligation to do so. The agreement, entered into force only in 2005, also provides for compensation for the environmental destruction entailed, which is to be accomplished on Zeeland's polder areas, currently in agricultural use. Any plans to restore those areas to a natural state are met with fierce resistance by the Dutch. Consequently, the programme has been standing still for nine years. Filmmaker Digna Sinke has reconstructed the strenuous battle. With the help of interviews and historical TV footage she works her way into the tensions of symbolic, existential and political conflict. Sinke's film is not a piece of investigation; it tries to understand. It is a journey into the confusing world of environmental conflict charged with politics, a world where the line between right and wrong seems to be missing.
Director: Digna Sinke, Producer: Monique Busman, Michiel van Erp,
Script: Digna Sinke, DoP: Jan Wich, Digna Sinke,
Editor: Albert Elings, Sound: Benny Jansen, Music: Wim Mertens
Digna Sinke (*1949, Zonnemaire, The Netherlands) is a Dutch filmmaker. She graduated in directing from the Dutch Film & Television Academy in 1972. Since then, she has made a large number of documentaries and short films and several features (for example Belle Van Zuylen), for which she often wrote her own scripts.
Long Documentary 8
Thursday, 6. October, 20pm
Eva
Germany, Austria / 2015 / Documentary / 84 min
OT German / UT English
A young woman sets out on a journey, accompanied by Lothar, her ox, which draws the cart, and Piz, the dog, who is always by her side. Does her journey have an end or a destination? Eva at least is confident as she places one foot in front of the other. Her little party of travellers makes for a peculiar contrast with the trains and cars racing by and a world crammed full of roads and buildings. The film makes us look at two worlds in a single frame which move at completely different paces. On the one side we follow the day from beginning to end, hear the forests and their voices, get close to wildlife, take a rest and breathe; on the other side, rushing traffic without a rest or foothold. The film invites us to listen to our own pulse and to that of Eva in her sleep. "Epic, archetypal and powerful – this timeless road to nowhere is both an ode to freedom (of movement) and a spiritual and sensorial adventure." (Paolo Moretti, Festival Visions du Réel)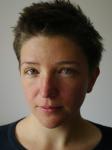 Director: Melanie Jilg, Producer: Melanie Jilg,
Script: Melanie Jilg, DoP: Melanie Jilg,
Editor: Melanie Jilg, Sound: Cornelia Böhm, Music: Cornelia Böhm, Matthias Lindermayr
Melanie Jilg was born 1984 in Munich. She studied at Karlsruhe Design Academy with majors in documentary and experimental film. Besides teaching at Munich University for Applied Sciences, she has been working as a freelance graphic designer, cutter and director since 2011.
Long Documentary 9
Friday, 7. October, 22pm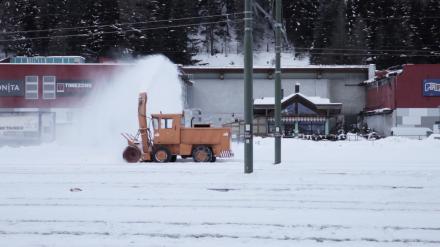 Brennero/Brenner
Austria, Italien / 2016 / Documentary / 67 min
OT German / UT English
Wedged in between mountains, motorways and railway tracks, the small town of BRENNERO/BRENNER both separates and connects Italy and Austria. Year after year, eleven million vehicles pass by, leaving little more than a faint humming impression on the minds of the barely 200 residents that have chosen to stay. Recently, border controls have been resumed, leading to a fresh wave of hustle and bustle at the checkpoint. The film, shot only a few months ago, captures these and while doing so, becomes itself a historical document of a recent past when borders were even easier to cross than they are today. The place seems intangible, made up only of people passing by or rendering services to passers-by. An uprooted place, one is tempted to say, whose image is not shaped by its people but moulds and frames them. Will they be able to keep control?
Director: Julia Gutweniger, Florian Kofler, Producer: Julia Gutweniger, Florian Kofler,
Script: Julia Gutweniger, Florian Kofler, DoP: Julia Gutweniger,
Editor: Julia Gutweniger, Florian Kofler, Sound: Florian Kofler, Music: N/A
Julia Gutweniger was born 1988 in Meran, Italy. She studied painting and graphics at Kunstuniverstität Linz. Florian Kofler was also born in 1986 in Meran. He studied time-based and interactive Media at the same university. Their jointly directed works, published under the name of VILLA MONDEO, include several short films; Brennero/Brenner ist their first full-length documentary. "Pfitscher", a short film, was given a honorary mention at the 2013 Crossing Europe Film Festival.