Globus Provinz 2020


SAT 17. OCT / 15 AM / HALL/ free entry

Die PROVINZIALE strahlt einmalig den Globus Provinz aus mit dem spannenden Film Push für interessierte Cineasten!


PUSH - FÜR DAS GRUNDRECHT AUF WOHNEN / PUSH /
Sweden / 2019 / undefined / 92 min
OT English / UT German
All over the world, rents are skyrocketing in cities. Income is not doing that. Long-term tenants are being forced out of their homes. Not even nurses, police officers and firefighters can afford to live in the cities where they are supposed to help. PUSH sheds light on a new kind of anonymous homeowner, on our increasingly uninhabitable cities and an escalating crisis that affects us all. This is no longer gentrification, it is a new kind of monster: housing as capital, a place to invest money. The film follows Leilani Farha, the UN Special Rapporteur on Adequate Housing, as she travels the world to find out who is being pushed out of the city and why. "I think there is a huge difference between housing as a commodity and gold as a commodity. Gold is not a human right, housing is," says Leilani. PUSH, the new documentary film by award-winning director Fredrik Gertten (BIKES VS CARS), examines why we can no longer afford to live in our cities. Housing is a fundamental human right, a prerequisite for a safe and good life. But in cities around the world, the chances of finding affordable housing are becoming more and more difficult. Who are the actors and what are the factors that make housing one of the biggest problems of our time?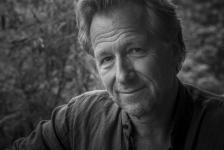 Director: FREDRIK GERTTEN, Producer: FREDRIK GERTTEN,
Script: FREDRIK GERTTEN, DoP: Janice d'Avila and Iris Ng,
Editor: Erik Wall Bäfving, Sound: Martin Hennel, Music: Florencia Di Concilio
Fredrik Gertten is an award winning Swedish director and journalist. In 1994 Fredrik Gertten founded the production company WG Film. Before that he worked as a foreign correspondent and columnist for radio, television and daily newspapers in Africa, Latin America and Europe. Today he is director and creative producer at WG Film, one of Sweden's largest documentary film production companies.