BLOCK 2
Saturday, 10. October, 20pm
OPINCI / Opanci / Opanken
Romania, FRANCE / 2019 / Animation / 17 min
OT Romanian / UT German
A father draws on his extraordinary past as a globetrotter to teach his daughter lessons on life. The film is based on a true story.
Director: ANTON GROVES & DAMIAN GROVES, Producer: PATRICK HERNANDEZ & VERONIQUE SIEGEL,
Script: BOGDAN MURESANU, ANTON GROVES & DAMIAN GROVES, DoP: DAVID LEE,
Editor: BOGDAN ORCULA, Sound: STEFAN CRISAN, Music: PABLO PICO
Anton Groves (UK, 1981) & Damian Groves (UK, 1985) are half English, half Romanian brothers. Interested in art and storytelling from a young age, they found their voice in filmmaking and their passion took them to Romania.
BLOCK 6
Monday, 12. October, 20pm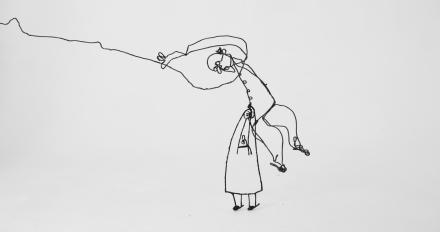 Uzi / Ties / Fesseln
Germany, Russian Federation / 2019 / Animation / 7 min
OT ohne Di / UT -
A young woman leaves her family home to see the world. But her parents' world is intertwined with her own so tightly that her leaving puts it at risk.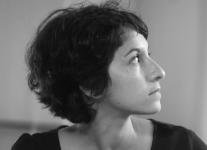 Director: Dina Velikovskaya, Producer: Florian Grolig, Lilia Schneider, Vladimir Gassiev,
Script: Dina Velikovskaya, DoP: Bjorn Ulrich,
Editor: Vera Myakisheva, Sound: Artem Fadeev, Music: Artem Fadeev
Dina Velikovskaya, born in Moscow in 1984, is an animation filmmaker. After graduating from the animation department of Russian State University of Cinematography (VGIK) in 2011, she continued her studies at High Animation School-Studio "SHAR" (Moscow). During her studies she made two films that brought her international recognition: "My Strange Grandfather" in 2011 and "About a Mother" in 2015.
BLOCK 7
Tuesday, 13. October, 18pm
MINOTAURO / Minotaur / Minotaurus
Spain / 2019 / Animation / 8 min
OT Spanish / UT German
Every year, the Minotaurus has a human sacrifice brought into his labyrinth. Theseus enters the maze with one sole purpose on his mind: to kill the monster.
Director: ENRIQUE DIEGO, Producer: ENRIQUE DIEGO,
Script: ENRIQUE DIEGO, DoP: ENRIQUE DIEGO,
Editor: ENRIQUE DIEGO, Sound: TLM THE LAS MONKEY, Music: Neønymus
Enrique Diego is the co-founder and creative director of Perruncho Studio. He holds a degree in Fine Arts and has specialised in animation. He has had a multidisciplinary career with a focus on directing, which has included multiple short animation films such as Rupestre and Cara de Luna.
BLOCK 7
Tuesday, 13. October, 18pm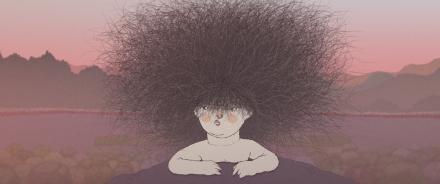 Purpleboy /
Portugal, France, Belgium / 2019 / Animation / 13 min
OT English / UT German
Oscar wants his identity to be acknowledged. In his authoritarian and repressive environment, this makes for an exceptional, yet painful adventure.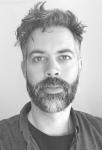 Director: Alexandre Siqueira, Producer: Rodrigo Areias (Bando à Parte), Mickaël Carton (Rainbox Productions), Thierry Zamparutti (Ambiances… asbl), Serge Kestemont (Luna Blue Film),
Script: Alexandre Siqueira, DoP: N/A,
Editor: Nicolas Dufresne, Sound: Laurent Martin, Music: Christophe Petchanatz
Alexandre Siqueira was born in Rio de Janeiro in 1980. Since 1999 he has developed and collaborated in several animated film projects. In 2010 he finished the animation filmmaking course at La Poudrière school, where he directed "Journey to the Sunflowers Fields". "Purpleboy" is his latest animated short film.
BLOCK 10
Wednesday, 14. October, 20pm
Nö! / Nope /
Germany / 2018 / Animation / 5 min
OT ohne Di / UT -
On a remote cliff at a rugged coast, a man tries to build himself a new place to live but, time and again, wind and weather thwart his plans.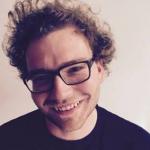 Director: Christian Kaufmann, Producer: Producer: Esther Busch, Nicola Pantzke / Produktion: Filmakademie Baden-Württemberg,
Script: -, DoP: -,
Editor: -, Sound: Sounddesign: Johann Meis, Music: Soufian Zoghlami
Christian Kaufmann was born in Bonn in 1993. After graduating from school, he studied Media Design at Rheinische Fachhochschule Köln with a focus on cinema and TV. After his graduation in 2015, he worked as an animator and conceptual associate with the Cologne-based design firm FEEDMEE. Since 2016, he has been studying Animated Film at Filmakademie Baden-Württemberg.
BLOCK 10
Wednesday, 14. October, 20pm
THEM / / Die Anderen
Germany, Irelamd / 2019 / Animation / 15 min
OT ohne Di / UT -
More topical than ever, this is a warning story about ideologies gone wrong, destructive leadership and being an outsider.
Director: Robin Lochmann, Producer: Mathias Schwerbrook,
Script: Robin Lochmann, DoP: Mika Ceron,
Editor: Robin Lochmann, Sound: Frank Kruse, Music: Thomas Moked Blum
Robin Lochmann is an Irish/German, award-winning filmmaker with over 10 years of experience. He is based in Berlin where he creates music videos, short films, art films and other video content.