BLOCK 2
Saturday, 9. October, 20pm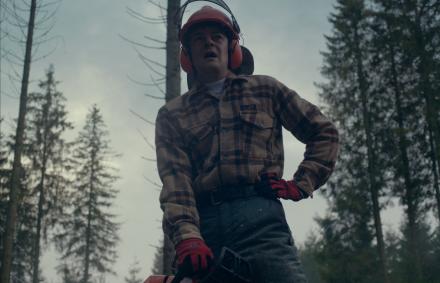 Un Frère / Home to You / Bruder
France / 2020 / Short Film / 23 min
OT French / UT German
Charlie, a child from a lumberjack famil,y has dropped out of university and needs a job. Maybe not just a job. Is there a way back to the forestry which is now managed by his brother? Charlie works in the woods until exhaustion, endangering himself and others, and so refuels the conflict with his brother.
Director: Olivier Bonnaud, Producer: Les films du clan,
Script: Olivier Bonnaud, DoP: Balthazar Lab,
Editor: Guillaume Lillo, Sound: Xavier Griette, Agathe Poche, Maxime Roy, Music: Lucas Valero, Thibaut Monsallier, Laurent Barnier
Olivier was born in France in 1988. After obtaining a cinema license at La Sorbonne Nouvelle, he joined the Royal Conservatory of Theater of Liège in Belgium. In 2016, he made a name for himself by playing the first male role in 'The Unknown Girl' by Jean-Pierre and Luc Dardenne. He directed his first short film 'Tant pis pour les victoires' that same year, then embarked on the making of 'Home to You'.
BLOCK 3
Sunday, 10. October, 18pm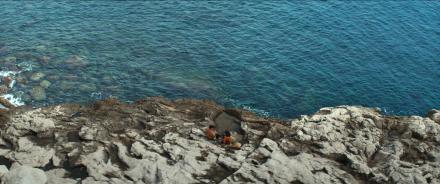 Frère et Soeur / Brother and Sister / Bruder und Schwester
France / 2020 / Short Film / 18 min
OT French / UT German
After a ten years absence, Edmée returns to her hometown, a village nestled in the creeks of Marseille. She discovers that her brother Alex is still living there with his four-year-old son. Alex is far from pleased to see her and doesn't want her back. But Edmée considers the child as a perfect ally to reconnect with her brother.
Director: Coralie Lavergne, Producer: Philippe SAVINE,
Script: Coralie Lavergne, DoP: Eric Dumont,
Editor: Nobuo Coste, Sound: Gaël Eleon, Music: N/A
Coralie worked for a few years in international PR before devoting herself fully to her passion three years ago: her activity as an actress and author. Currently, she is developing a series project with Superstructure Productions and a feature film project with Lieurac Productions.
BLOCK 3
Sunday, 10. October, 18pm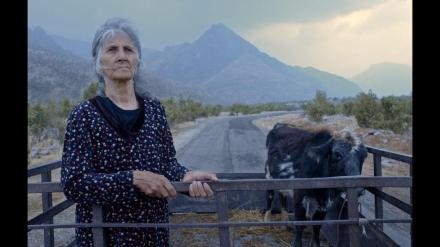 کچی با / The Wind Girl / Das Windmädchen
Iraq / 2021 / Short Film / 14 min
OT Kurdish / UT German
The film tells the story of an elderly couple who live in a remote place far away from any other people. They own a farm and a cow. When one day they find the remains of human bones from the Kurdish civil war, Aisha insists on not simply reburying them.
Director: Dana Karim, Producer: Ibrahim Mariwan,
Script: Dana Karim, DoP: Alireza Moradi,
Editor: Rekwat Muhammed, Sound: Edris Abdi, Music: Luciano michelini
Dana Karim was born in Sulaimaniya, Iraqi Kurdistan, in 1973. She graduated from Institute of Fine Arts, Theater Department, in 1992 and subsequently from University of Sulaimaniya, Language and Literature of English Department, in 2008. From 1988 to 1992 she worked as an actor and director for numerous theatre plays.
BLOCK 3
Sunday, 10. October, 18pm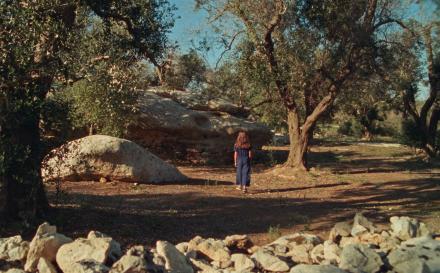 Li Paradisi / The Heavens / Die Himmel
Italy / 2020 / Short Film / 12 min
OT Italian / UT German
Together with her brother Donato, Lucia owns an olive orchard which has been in the family property for a long time. But the trees are afflicted by a parasite, and yields are diminishing. So Lucia embarks on a mythical journey between the past and the present.
Director: Manuel Marini, Producer: Pietro Manigrasso​,
Script: Manuel Marini, DoP: Edoardo Carlo Bolli,
Editor: Manuel Marini, Sound: Daniele Mariani, Music: Marco De Pascale
Manuel Marini wurde 1988 in Salento, Italien geboren und wuchs in Rom auf. ​Er studierte Kommuniktion in den Niederlanden und begann neben dem Studium Musikvideos zu produzieren. Er absolvierte einen Regiekurs auf Kuba und produzierte dort 2017 seinen ersten Kurzfilm "Olvidate de eso". Der Regisseur lebt heute wieder in Rom.
BLOCK 3
Sunday, 10. October, 18pm
Play for everyone / Play for Everyone / Ein Marsch für alle
Russian Federation / 2020 / Short Film / 19 min
OT Russian / UT German
In a battered old minibus, the five musicians of a third-rate marching band are on their way to a gig. The roads are bumpy, their unknown destination is somewhere in the province near Moscow. But there is a novice among the old men, a very young musician. And because of him, there is hope for them that things will change.
Director: Ivan Petukhov, Producer: Dmitry Lobkov,
Script: Ivan Petukhov, DoP: Mikhail Krichman,
Editor: Maria Likhacheva, Sound: Dmitry Batyzhev, Music: Mikhail Mishchenko
Ivan Petukhov was born in Zelenodolsk in the Tartarian part of Russia in 1984. In 2007 he graduated in Journalism from Moscow State University and then worked in the advertising industry. Today he is also a freelance filmmaker.
BLOCK 6
Monday, 11. October, 20pm
The Van / Transporter
Albania, France / 2019 / Short Film / 15 min
OT Albanian / UT German
The van finally stops, the doors open and the son comes out alive. A few more fights and he will be able to pay his way out of Albania, and hopefully, take his father with him.
Director: Erenik Beqiria, Producer: Origine Films,
Script: Erenik Beqiria, DoP: Guillaume le Grontec,
Editor: Pauline Pallier, Sound: Endri Pine, Music: -
The Albanian filmmaker Erenik Beqiria studied direction at Tirana Academy of Arts. On occasion of the Sarajevo Talent Campus, he wrote a script named 'Reverse' which was later made into a short film and received numerous awards. In 2013 he wrote the script for the short film 'Alphonso', which was shown at several festivals including Vancouver International Film Festival and Brussels ISFF.
BLOCK 10
Wednesday, 13. October, 20pm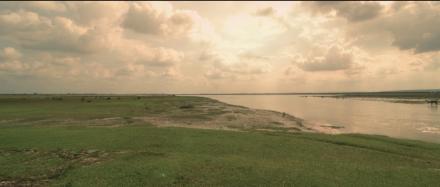 Jaba Prakash Jaancha / When Light Goes / Wenn das Licht geht
Nepal, Nepal / 2021 / Short Film / 22 min
OT Nepali / UT German
An old married couple without a lot of possessions lives in the east of Nepal, on the banks of the River Koshi. They tend their goats and cherish their dreams and memories of their children.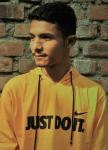 Director: Pratish Shrestha, Producer: Prem Prasad Adhikary,
Script: Pratish Shrestha, DoP: Ankit Poudel,
Editor: Anish Shrestha, Sound: Samrat Khanal, Music: N/A
Pratish Shrestha is a Nepal-based filmmaker graduated in screenwriting and direction. His short film 'Gya' won the best cinematography award at Indie Cyprus International Short Film Festival, 2018. His follow-up work 'When Light Goes' is a graduation short film.
BLOCK 10
Wednesday, 13. October, 20pm
El Remanso /
Colombia / 2020 / Short Film / 19 min
OT Spanish / UT German
A family of migrant farm workers comes to El Remanso in the hope of finding new jobs. They move into a derelict farmhouse where they see traces of a horrible past. Their first night is overshadowed by a lingering atmosphere of brutality, making them wish for the peace of dawn.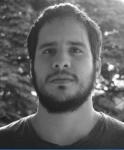 Director: Sebastián Valencia Muñoz, Producer: Sebastián Valencia Muñoz, Juan Pablo Bedoya, Rodrigo Ramos Estrada,
Script: Sebastián Valencia Muñoz, DoP: Mauricio Vidal,
Editor: Rodrigo Ramos Estrada, Sound: Carlos Daniel Segovia, Music: ---
Sebastián Valencia Muñoz was born in Pereira, Colombia. He studied media communications and philosophy at Bogotá Pontifical Xavierian University and directed numerous short films. His productions 'Montañas' (2018) and 'El Remanso' (2020) won him the FDC Award in his home country..
BLOCK 10
Wednesday, 13. October, 20pm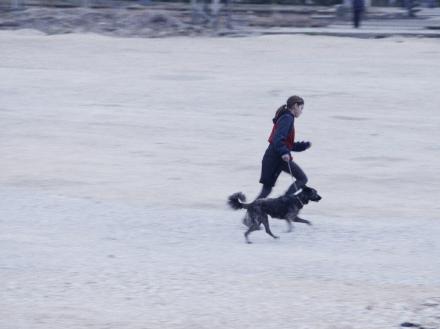 Нина / / Nina
Bulgaria / 2019 / Short Film / 19 min
OT Bulgarian / UT German
Thirteen-year-old Nina feels like she can't break away from her relationship with Vassil, the domineering man who prepares her to become a dexterous pickpocket in the big city. But one day, when she is caught stealing, she gets a chance to change her ways and return to her parents' home in the country.
Director: Hristo Simeonov, Producer: Poli Angelova,
Script: Konstantin Bojanov, DoP: Vesselin Hristov,
Editor: Hristo Simeonov, Sound: Ivan Andreev, Music: Goran Andrich
Hristo Simeonov, born in 1985, is a Bulgarian director who lives in Sofia. His first short feature film THE SON (2015) won the Short Film Award at Filmfest Cottbus and the Bulgarian Film Academy Award in 2016 as well as 15 other prizes. His 2018 follow-up film "Dimo's forest" was the opener to the 2019 short feature film competition at the Provinziale.
BLOCK 13
Friday, 15. October, 18pm
Zheng /
Italy / 2020 / Short Film / 24 min
OT Chinese / UT German
Zheng is a young and lonely Chinese who has been working in Italy since he was a boy. But his job, overseeing work in a bar, doesn't give him fulfilment. He is torn between his role as a supervisor and his longing for companionship.
Director: Giacomo Sebastiani, Producer: Alejandro de la Fuente,
Script: Giacomo Sebastiani, DoP: Giorgio Giannoccaro,
Editor: Enrico Giovannone, Sound: Matteo Valeri, Giovanni Corona, Music: ---
Giacomo Sebastiani was born in Teramo, Italy, in 1984. He studied sociology at Sapienza Università in Rome and conducted social surveys. As a director, he created numerous short films which were screened at festivals all over the world.
BLOCK 13
Friday, 15. October, 18pm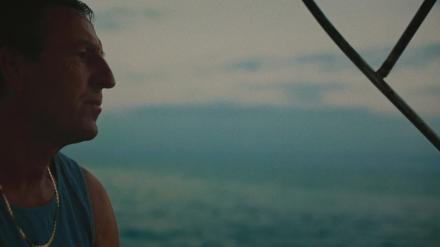 After us / After Us / Nach uns
Russian Federation, Italy / 2021 / Short Film / 15 min
OT Italian / UT German
Giuseppe is an old Italian fisherman. He spends every single day of his lonely life at sea. Nothing ever changes or will ever change. His granddaughter Sofia comes to visit just for a few days. But there is little they have to tell each other, and after their short life together he returns back to the sole but futureless occupation he has.
Director: Inna Tsgoeva, Producer: Anna Kovalenko,
Script: Inna Tsgoeva, DoP: Inna Tsgoeva,
Editor: Inna Tsgoeva, Sound: Denis Tkachenko, Music: Denis Akishin
Inna Tsgoeva was born in Moscow in 1990. Graduated from Moscow State Institute of International Relations as a journalist. At the moment she is a student of Higher Courses for Scriptwriters and Film Directors (VKSR) as a film director.
BLOCK 13
Friday, 15. October, 18pm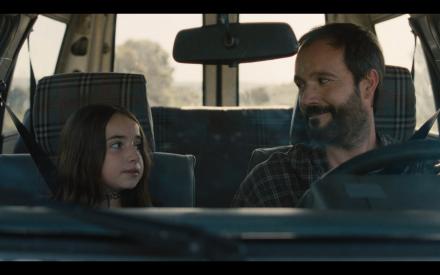 La Pared / The Wall / Die Wand
Spain / 2021 / Short Film / 17 min
OT Spanish / UT German
After her parents' divorce, Clara spends her first weekend alone with her father in his country home. He shows her his daily life on the farm and his love of music. But it's not easy for Clara to become familiar and live with someone who, until now, has practically been a stranger.
Director: Gala Gracia, Producer: Arturo Mendiz,Estela Rasal Hernandez,
Script: Gala Gracia, DoP: Daniel Vergara,
Editor: Mariona Solé, Sound: Leo Dolgan, Music: NO
Gala Gracia, born in 1998, studied Audio-visual Communication at Complutense University, Madrid, and film direction and scriptwriting at Kingston University in London. She has collaborated in film productions in Spain, the UK, Bulgaria and Australia. At the moment she lives in Barcelona, writes film scripts and works as a freelancer for various audio-visual projects.