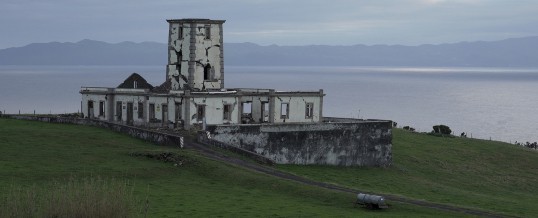 LAUDATION – Provinziale
All in all, we were impressed with the quality of the films in our selection. A lot of them had capable directors, good soundtracks, showed great pictures and were well edited. Not just a single one but many impressed us. We would like to pay special tribute to three of them.
Honorary mention:
Insulaire (director: Stéphane Goël)
This film deserves the big screen. More than just showing pictures, it raises elementary questions about the relationships between humans and nature and within societies. Stéphane Goël's team has looked upon life on and with the island in a poetic, atmospheric and unobtrusive way. This is a wonderful film to be shown at our festival because an island, through its naturally confined environment, has a very special kind of self-sufficient provinciality but is also tied to the world and connected with questions and issues prevailing at its opposite end.
Honorary mention:
Queen Lear (director: Pelin Esmer)
This film has made it particularly close to our hearts. It visits people who live off the grid of media coverage, barely noticed but definitely worth of note. The camera captures a theatre group, powerful, witty, sensitive in their communications and able to deal with conflict. At the same time, the film is highly topical in a time of increasing repression in many parts of the world. It is set in Turkey but represents all countries where art, culture, dissident people and people in general are being persecuted arbitrarily. In an attitude of empowerment, the theatre project and, as its medium, the film make it clear that every woman is special, no matter where she is from, what she looks like and what she does. The core themes of this film are humanity, being human and being together. Hopeful and encouraging.
Award winner:
Rising of the setting sun (director: Julie Hössle)
All three of us were very impressed with the pictorial world in this film. From authentic and calmly documented observation, we gather a sense both of the archaic and of what man's invasion into a seemingly undisturbed landscape looks like. The implications of the anthropocene, dwindling fisheries, seabirds' stomachs full of plastic. Memories of volcanic eruptions remind us of the inevitable fragility of human existence. The protagonists, carefully chosen, are people who are willing to respond to change. Julie Hössle and her team haven given them the space and time they needed to unfold their stories. Those who watch, in turn, get enough time to reflect on what they have seen and form their own opinions. We are sucked into this film and, thanks to the room to reflect we find within, become almost participants. From first to last, a fascinating, instructive and touching film.
Share